Inquiry
Please contact us now !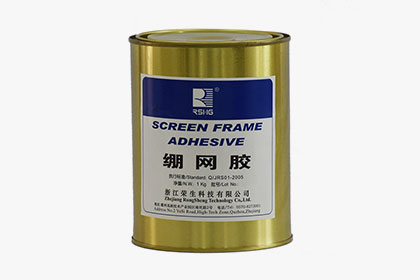 In order to bond screen mesh to a screen printing frame, RSKG screen print adhesive acts as a medium viscosity glue that is able to penetrate mesh counts from 60 to 400 mesh. In order to bond surfaces, though, they must be clean and dry.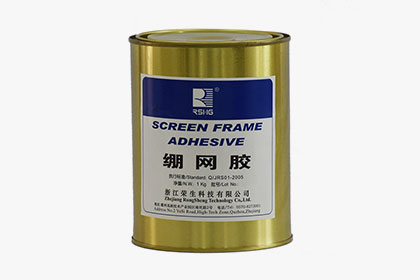 For all frame types; wood, aluminum and all types of metal frames, the RSKG screen print adhesive is ideal for bonding screen mesh to them.
RSKG screen print adhesive is an excellent option for large format screen printing frames, as the overlap sheer tension is beyond 3000 lbs and will provide a long lasting bond.
When the RSKG screen print adhesive is sprayed with MS-Bond Activator it cures rapidly.
INSTRUCTIONS FOR HANDLING & USAGE:
After making sure the screen frame bonding surface is clean and dry, stretch the mesh to the desired tension. Then assure that the mesh is in complete contract with screen frame. Next, apply a bead of the RSKG screen print adhesive to one side of the frame and then spread evenly with a small squeegee.
With hand on mesh are inside of frame, press gently in order to insure contact with frame is met and then spray glue with activator. Repeat this glue process on the remaining sides of frame. Trim the excess mesh to the edge of frame. Take caution when using RSKG screen print adhesive, excess mesh paired with glue extending can make the frame sharp.